Make the most of your visit with us!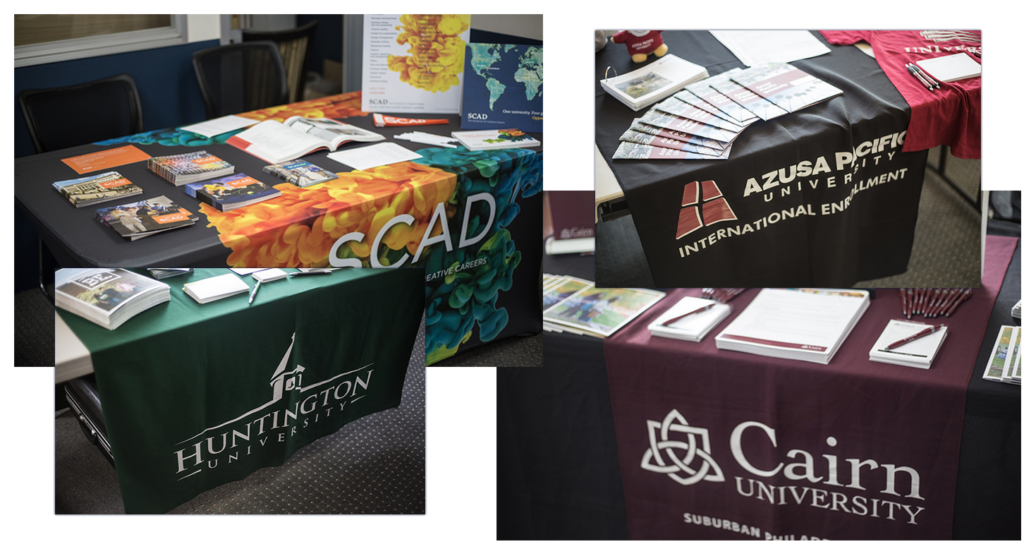 Admission representatives are encouraged to visit during student lunch breaks from 12:00 p.m. to 12:45 p.m. or immediately following school which ends at 3:15 p.m. All students are also scheduled to have one or two study hall periods, so a smaller number of students will be available at any given time throughout the day. If you desire to meet with a specific student, please contact the counseling center (hsuc1@mca.org.tw) and we can help make arrangements.
Please look at the calendar below and then complete the Google form under the calendar to schedule your visit. It is always helpful if you are able to arrive 15-20 minutes early to spend some time with the counseling staff before meeting with students.
Important Note: We are happy to have multiple college visits at the same time on the same day, but our meeting space is limited, so please plan accordingly. Please feel free to request a date even if you see that other representatives are scheduled to come during your preferred date and time.
Traveling to Morrison in Taichung
Morrison's central campus is located in the Beitun district of Taichung City, about 2 hours south of Taipei (the main international airport in Taiwan) by bus or 45 minutes by High-Speed Rail (HSR). The taxi ride from the HSR should take about 15 to 20 minutes and cost around 420 NT.
Our School Address:
Morrison Academy
216 Si Ping Road
Taichung, Taiwan 40679
Tel: 04-22921171
馬禮遜美國學校
台中市四平路 216號
Tel: 04-22921171
You can show this address to any taxi or Uber driver.
The atrium monitor will ask you to sign in as a guest. They will have been informed of your visit by the counseling office can direct you to the counseling center.
Other schools in the Taichung area, so you can make the most of your visit:
---
---