Introduction to the Dorms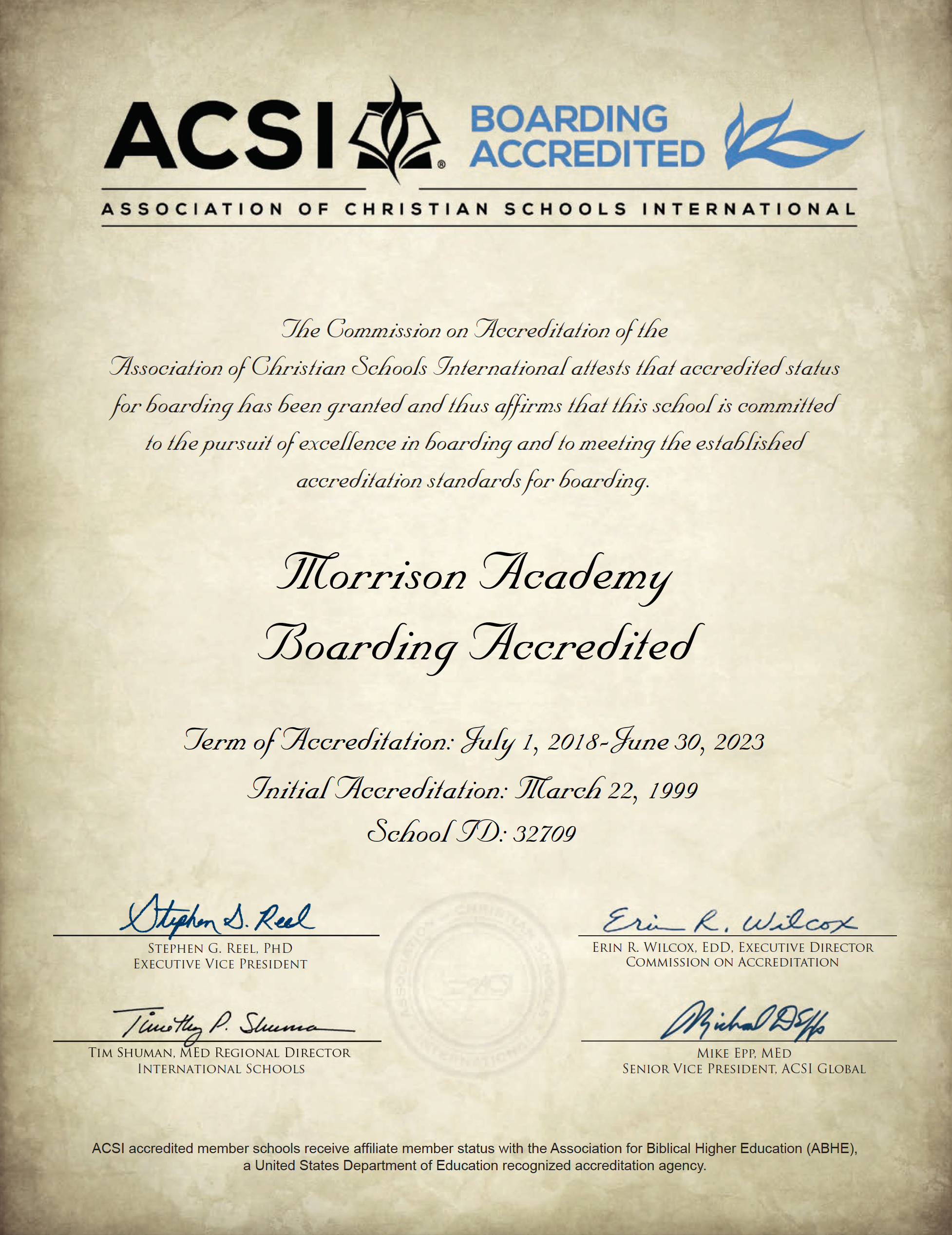 In an effort to create a comfortable, homelike, family-style, Christian environment for students who live away from home, Morrison Academy has established a boarding division which currently serves 6-10 boys and 6-10 girls in separate wings of the dorm facility. Students typically range in grade level from 9th-12th grades. A married couple resides in each unit to serve as boarding home parents. Each boarding home has a common living area shared by everyone in the home.
Work, play, and rest appropriate to the ages of the boarders, are part of family life. The boarding family works together in keeping the boarding home clean and neat, plays together in planned and impromptu activities, and shares in spiritual and emotional development through opportunities provided in daily living. All residents are expected to treat each other with the respect, acceptance, and compassion characteristic of a Christ-centered home.
The Boarding Division recognizes the need for continuing parental responsibility and involvement in the care and training of students who reside in the dormitory. The values, teachings, and beliefs of the parents are supported within the parameters of Morrison Academy's Statement of Faith.
The Boarding Division strives to create a comfortable, homelike, Christian environment by providing positive, loving care, such as would be found in a Christ-centered home. The Boarding Division personnel exercise flexibility and understanding in the individual care of each boarding student within the context of the group living environment.
Open communication, mutual respect, and trustworthiness are fundamental to the effective operation of the Boarding Division.
Please contact us at boarding@ma.org.tw if you have questions.