Vision
The purpose of Morrison Academy Taichung High School's experiential learning program is to engage every student in a meaningful, educational, hands-on experience outside of the traditional walls of a classroom. These experiences ask of our students to ENGAGE in different aspects of life: in their environment, in their relationships, in their communities, and in their own passions through challenging physical, emotional, social and intellectual activities. These experiences enhance our school's VFOL's (Vision For Our Learners) and lead students to a greater awareness of the world around them, their place in it, and God's call/challenge for them.
Week Without Walls is the culmination of our Engage Program. MAC is seeking to inspire and encourage students in their journey beyond knowledge to wisdom. Each year of the high school programs has a developmentally appropriate theme that is designed to challenge and motivate our students. Engage Program activities are required for all MAC students.
*Click on the tabs below to see grade-specific content.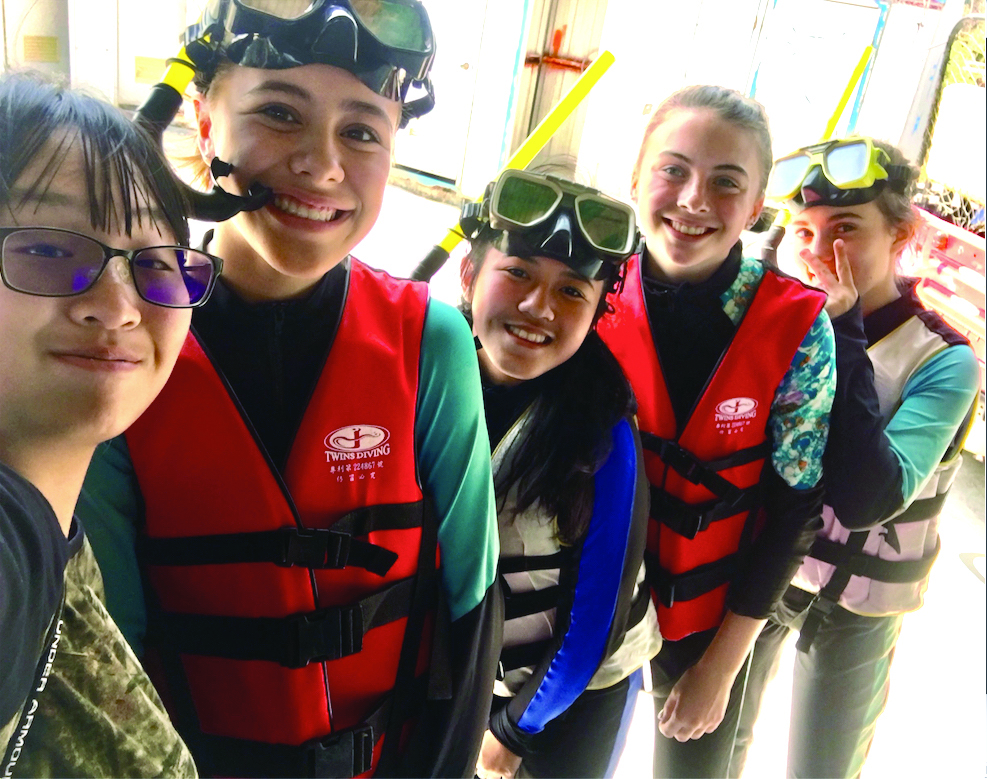 Engage In Your Environment: Biology Trip
Goals:
To grow in maturity and class unity
To observe unique ecosystems
To experience Taiwan's diverse environment
As part of their Ecology Unit, Morrison's 9th grade Biology students will have the opportunity to travel to South Taiwan to explore several of Taiwan's aquatic and terrestrial ecosystems. They will snorkel in a coral reef area, and participate in several tours at the National Museum of Marine Biology Aquarium (NMMBA) - spending one night in the Penguin Exhibit area. They will also explore forest environments, caves, and view multiple species of plant-life in the Kenting National Forest Recreation Area (KNFRA). The group will visit a Hengchun marsh area frequented by many migratory birds, as well as study the unique vegetation at a wind-swept ocean cliff environment. On the last day of the trip students will enjoy a boat tour of a Tainan estuary ecosystem. Throughout the week students will not only be careful to not harm the environment but will also seek to leave it in better condition than when they arrived.
Missions and Service Trips